Lane Frost

Lane was born to Clyde and Elsie Frost on October 12, 1963.
He showed interest in rodeo at a very young age and began riding calves at age 10.
When he was 19 he was inducted into the PRCA (Professional Rodeo Cowboy's Association.
In 1985, he married barrel racer, Kelly Kyle.Then, in 1987, Lane was named World Ch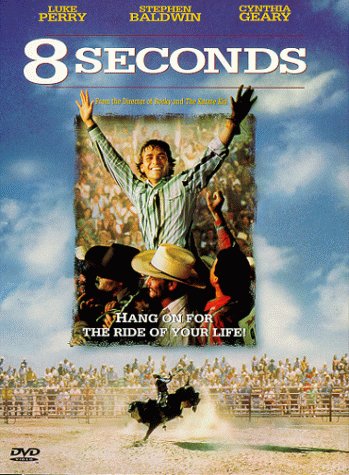 ampion Bull Rider.
In 1988 Lane was introduced to Red Rock, a bull named "Unridden" after throwing 309 consecutive cowboys. After three tries Lane finally rode Red Rock for the full 8 seconds.
Lane was killed by a bull named "Taking care of Business" on July 30, 1989. One year later he became the youngest to ever be inducted into the PRCA Hall Of Fame. He would have been 26.
He is burried next to his hero and mentor, Freckles Brown.

In 1997, the movie 8 Seconds was released, telling the stgry of lane Frost.






Cowboy is his Name
(This is the poem recited by Cody Lambert in the movie 8 Seconds. It is part of Baxter Black's "Legacy of the Rodeo Man.")
There's a hundred years of history
and a hundred before that
All gathered in the thinkin'
Goin' on beneath this hat.
The cold flame burns within him
'Til his skin's as cold as ice
And the dues he paid to get here
Are worth every sacrifice.
All the miles spend sleepy drivin'
All the money down the drain,
All the 'if I's' and 'nearly's,'
All the bandages and pain,
All the female tears left dryin',
All the fever and the fight
Are just a small down payment
On the ride he makes tonight.
It's guts and love and glory,
One mortal's chance at fame.
His legacy is rodeo
And cowboy is his name.
Pictures
---
Home